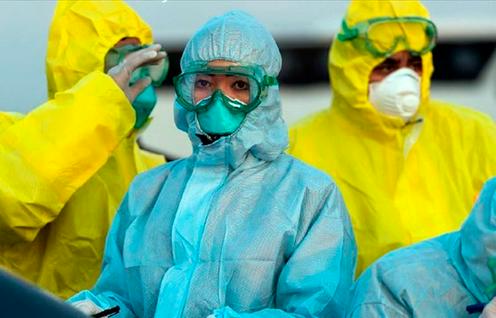 Photo from Aa.com.tr
The number of Uzbek citizens diagnosed with coronavirus has risen to 6, after the country reported its first case yesterday, the press office of the Uzbek Health Ministry has stated (in Uzbek).
Four of the five new cases are relatives of the first person to be diagnosed in the country, a woman who had arrived back in Uzbekistan from Paris on 11 March. She was hospitalised on 13 March and diagnosed with the virus on the morning of 15 March, following which ten of her relatives were placed in quarantine, together with 23 passengers and crew on board the same flight and customs and airport staff who worked at the airport on 11 March. The woman's husband, son, daughter and granddaughter have now tested positive for the virus. Disinfection work has been carried out at the apartment block where the woman lives and the other residents have been placed under observation.
The other reported case of infection is an Uzbek man who arrived in Tashkent from Istanbul on 15 March. People who may have come into contact with him have also been located and placed under medical observation.
Meanwhile, Kazakhstan, which had eight confirmed cases yesterday, has reported its ninth case today, KTK reports (in Russian), citing an announcement from the Kazakh health minister. The latest case is a 12-year-old girl who returned to the country from Germany. Previous cases have been Kazakh citizens returning to the country from Germany, South Korea and Russia and their relatives. 1644 people have been placed in quarantine and 628 people ordered to confine themselves to their homes.