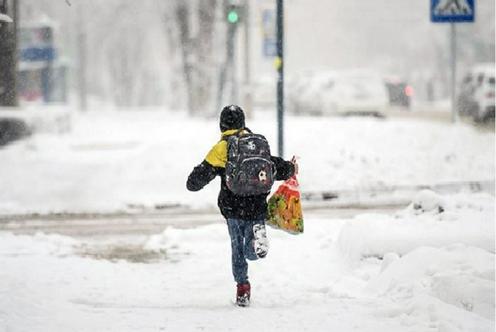 Photo from ktk.kz
Kazakh schoolchildren will begin their school holidays a week ahead of schedule due to the coronavirus pandemic, and universities are to switch to distance learning, Deputy Prime Minister Yeraly Tugzhanov announced today at a press conference of the Central Communications Service (in Kazakh).
"Middle-level education institutions will begin their holidays early, from 15 March until 5 April 2020. From 16 March, colleges and universities will go over to distance learning, including for all forms of examinations," Tugzhanov stated. Nurseries and kindergartens, he said, will remain open. School holidays in Kazakhstan had been scheduled to begin on 21 March and continue until 2 April.
Earlier today, Kazakh president Kassym-Jomart Tokayev announced the introduction of "special preventive measures" in connection with the COVID-19 coronavirus pandemic. Starting from 13 March, all large-scale events will be cancelled and cinemas located in shopping malls will close. Sports events will be held without spectators.
In addition to this, the obligatory disinfection of public transport and major public places will be carried out. Kazakh citizens are also banned from attending "international sporting, cultural and tourism events" in countries with a high level of spread of the virus (categories 1A, 1B, 2 and 3).
Category 1A covers the countries currently worst-hit by the coronavirus: China, Iran, South Korea and Italy. All travellers arriving into Kazakhstan from these countries will required to undergo a two-week quarantine in hospitals.
Category 1B currently includes Germany, Spain and France. Travellers arriving from these countries will be required to self-isolate for two weeks.
On 11 March, the World Health Organisation officially declared the COVID-19 outbreak, which started in China and then spread to other countries, a pandemic. To date, 4,638 people around the world have died as a result of the virus, and more than 126,000 have been infected. Officially, there are still no recorded cases of coronavirus in Kazakhstan, or in the rest of Central Asia. While the region's countries have introduced various entry restrictions and quarantines, and the Kyrgyz cities of Osh and Bishkek have introduced measures against public gatherings (seen by many as more political than health-oriented, the Bishkek ban was later overturned by the courts), the Kazakh measures are the first such extensive measures in the area.