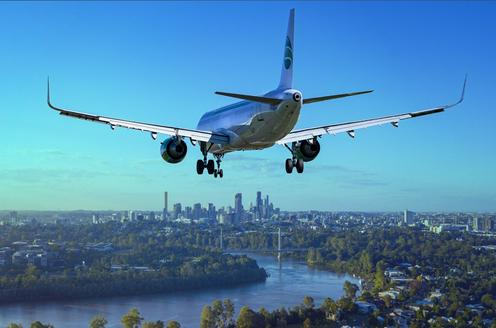 Image from gov.kz
From 17 August, Kazakhstan will resume international flights to seven countries: the United Arab Emirates, Belarus, Germany, the Netherlands, Egypt, Ukraine and the Russian Federation. The decision was taken by the Interdepartmental Commission to Prevent the Spread of the Coronavirus, the Ministry of Industry and Infrastructure Development (MIID)'s Civil Aviation Committee announced today (in Russian).
Together with the aviation authorities of the countries in question, the MIID has drawn up preliminary plans for the resumption of regular flights provided sanitary-epidemiological demands are met (measuring of passengers' temperatures, social distancing, obligatory face masks, PCR testing). Permission from the Russian side, however, is still awaited in order to be able to carry out flights to Russia.
The number of flights to be completed on each international route will depend on the demand for flights to particular destinations. Information on timetables and ticket sales will be published on airline companies' websites "in line with the lifting of restrictions on the movement of citizens across state borders by the aforementioned countries," the announcement says.
Kazakhstan suspended all domestic and international air travel in connection with the coronavirus on 16 March. On 25 May domestic flights were fully resumed, and from 20 June a gradual resumption of international flights began. The first countries with which the Kazakh government resumed regular flights were Turkey, China, South Korea, Thailand, Georgia and Japan.