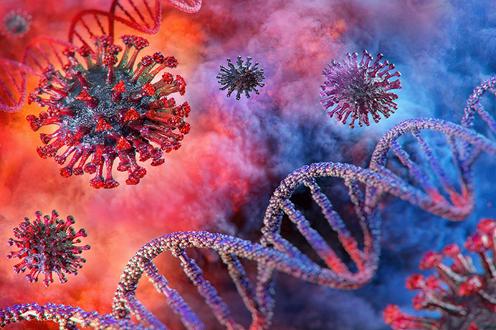 Image from dpnsee.org
Over the weekend, Tajikistan became the Central Asia country with the highest number of deaths from COVID-19. According to the official government coronavirus website covid.tj, 39 people have now died from the coronavirus around the country.
While the governments of Kazakhstan, Kyrgyzstan and Uzbekistan reported their first COVID-19 cases in the middle of March, Tajikistan confirmed the presence of the virus in the country only on 30 April. Since then the official caseload has expanded rapidly, despite testing remaining low.
According to state media, infectious diseases hospitals around the country are well supplied with medication, disinfectants and PPE. Yet RFE/RL's Tajik website Ozodi reports that 20 healthcare workers who have been treating coronavirus patients at the Istiqlol hospital, the largest medical centre in Dushanbe, have been hospitalised.
Istiqlol staff blame a lack of protective equipment, especially respirators and surgical face masks, for the mass infection of medical workers at the facility. One doctor said that staff are carrying on with their working in spite of the high level of risk. "Our safety right now is zero, especially (due to) the lack of respirators. My colleagues are treating patients without protective clothing or masks. Our doctors have fallen ill and we're now taking care of them... Twenty doctors have been hospitalised," he said.
The same problems are being experienced by staff at Dushanbe's Qarabolo hospital. From the start of the epidemic, hospital staff have been forced to purchase their own protective equipment. At the same time, prices for a full set of protective gear (clothing, respirator, goggles) have risen from 250-300 somoni ($25-30) in May to 400-500 ($40-50) somoni today, while medical salaries remain notoriously low.
As of 18 May, 1,524 cases of COVID-19 have been confirmed in Tajikistan, compared to 6,440 in Kazakhstan, 2,762 in Uzbekistan and 1,216 in Kyrgyzstan. Testing in Tajikistan, however, has been worryingly low.
Far from shedding light on any of these issues, state TV news continues to focus on the "vast humanitarian initiatives and unprecedented philanthropic efforts" of President Emomali Rahmon (or "the Founder of Peace and Unity, the Leader of the Nation, President of the Republic of Tajikistan, the respected Emomali Rahmon" as news readers and interviewed members of the public are obliged to declaim at almost every mention of his name). News broadcasts over the last few days have concentrated almost exclusively on lorry convoys being sent around the country delivering food aid and protective equipment. These deliveries are being described as the personal humanitarian actions of President Rahmon and, secondarily, of select companies and businessmen "following in his footsteps" (though one of the main companies to do this, Avesto Group, was subsequently criticised for appearing to pass off Chinese aid as its own). The lorries are being sent all around the country covered with signs publicising the loads as "gifts" of President Rahmon.
The side of one goods lorry delivering aid. The sign reads: "Gift of the President of the Republic of Tajikistan, Leader of the Nation, the respected Emomali Rahmon to the doctors and patients of cities and districts around the country" . Still image from state TV channel TVT