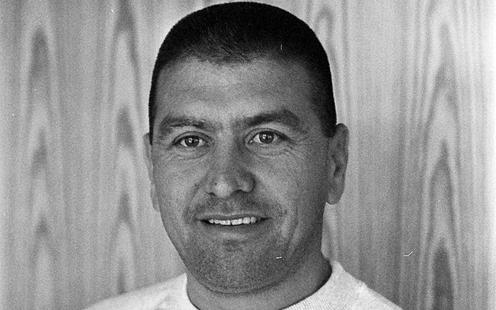 Khuja Karimov . Archive photo from Asiaplustj.info
Former field commander of the Popular Front during the Tajik civil war, Rahim Karimov, also known by the name of Commander Khuja, has been extradited from the United Arab Emirates, Tajik news site Akhbor reports (in Russian), citing its own sources.
The extradition process was overseen on the Tajik side by the Criminal Investigation Department of the Ministry of Internal Affairs. According to the news outlet's information, Karimov is now being held at the department's headquarters. As yet, there has been no official comment on the matter from the Tajik authorities.
Commander Khuja was arrested in Dubai in August 2019. He had been placed on Interpol's list of wanted persons at the request of the government of Tajikistan. It was later reported that Karimov had been released on condition that he remain in the UAE while his extradition case was pending.
Rahim Karimov left Tajikistan in 2001 to take up residence in Malaysia, where he engaged in business activities, and regularly visited the UAE on business. Tajiks living in the UAE frequently reported seeing him in Dubai, Sharjah and other cities in the country. Visiting the Emirates became something of a risk for him after the UAE and Tajikistan signed an extradition agreement on 17 March 2016.
Back home, Karimov is accused of involvement in a number of serious crimes during the civil war years: robberies, banditry, the taking of hostages and several murders, including those of two Tajik parliamentary deputies, Saidsho Saidov (Shoyev) in 1993 and Tagay Shukurov in 1997. In 2019, Commander Khuja was also charged with involvement in the trafficking of Tajik women, sent to Dubai to engage in prostitution.