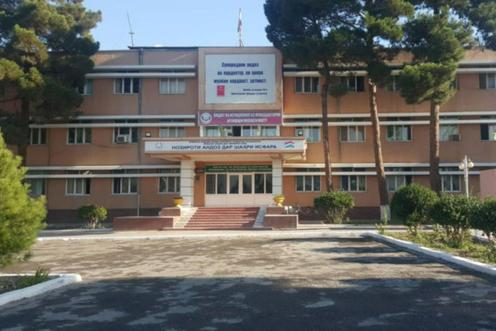 Isfara. Archive image from RFE/RL
The authorities in Tajikistan have released around 30 residents of Isfara and Istaravshan in the Sughd region who had earlier been arrested on suspicion of membership in the Muslim Brotherhood (banned in Russia and Tajikistan), Radio Liberty's Tajik website Ozodi writes (in Russian). The individuals in question had spent between 10 and 20 days in custody.
One of the released men from Istaravshan recounted that he and a number of others had been arrested and interrogated on account of their acquaintance with local entrepreneur Abdusamad Latipov. The latter was taken into custody at the start of January after returning from Dubai. Latipov is a graduate of al-Azhar university in Egypt, sunni Islam's most prestigious seat of learning. He worked for a time as the imam of a local mosque in Tajikistan but has recently been engaged in business. The Tajik authorities accuse him of membership in the banned Muslim Brotherhood organisation, but his relatives say that the accusations are baseless.
"They told me that Abdusamad had given information that I too am a member of the banned movement and participate in its meetings. I was under arrest for a few days in Istaravshan. Then they took me to Khujand, where I was interrogated for four days. I told them that I didn't even know what the Muslim Brotherhood was. Abdusamad was a mullah and we prayed with him. He didn't do any propagandising among us. Then they let me go," the source said.
Another of the released detainees from Isfara told Ozodi that he had been arrested for his acquaintance with Firdavs Rahimzoda, head of the local office of the State Committee on Investment and State Property Management. "They kept asking us about the Muslim Brotherhood movement. First they said that Firdavs had paid us to be members of the movement. We said that we had never heard of such a movement before. Firdavs worked in a state agency, I met him there and sometimes we discussed business together," the man said.
The round-up of suspected Muslim Brotherhood members began at the start of January. According to information from the Tajik State Prosecutor's Office, by the end of the month 113 people had been taken into custody. Sources in the country's law enforcement agencies stated that "a network of the banned organisation operating in Tajikistan" had been uncovered.
Among the arrested were individuals from a number of different professions, including university lecturers. The arrests of staff members were confirmed by the Tajik Institute of Languages and the Tajik National University.
Law enforcement sources also stated that the accused were to be charged under article 307.3 of the country's criminal code ("Organising the activities of an extremist organisation"). Such a charge carries a penalty of up to seven years in jail.
The Muslim Brotherhood is a politico-religious organisation formed in the first half of the twentieth century in Egypt. It operates legally in a number of countries, but in others (including Egypt at present) it is designated a terrorist organisation and its activities are banned.