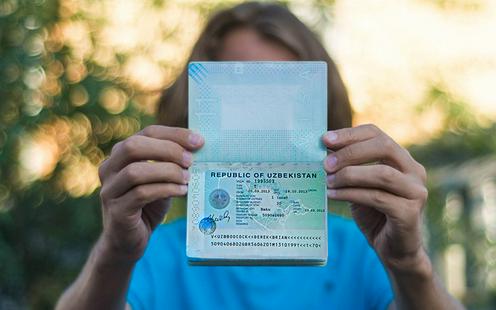 An Uzbek visa . Photo from Canaan.travel
The visas of all foreign citizens currently in Uzbekistan will automatically be extended until 10 April, head of the State Committee on Tourism, Aziz Abdukhakimov, has announced on the Telegram channel Effect Makarenko (Эффект Макаренко), citing the country's deputy prime minister.
Foreign citizens who have entered Uzbekistan under a visa-free regime will also be allowed to stay until 10 April. If necessary, they will be able to receive medical attention. Those who have had to give up air and rail tickets due to the current border closures will not be charged for doing so. This regulation covers both foreign citizens and Uzbek nationals.
Uzbek national airline Uzbekistan Airways is currently organising charter flights for foreign citizens. Guaranteed places on board these flights will be given to those who have tickets from an Uzbek carrier. Other foreign nationals will be able to obtain tickets for the flights separately.
On Sunday, Uzbekistan closed air, rail and road travel connections with other countries on account of the coronavirus. According to the latest figures on 17 March, 11 people in Uzbekistan have contracted the virus, all of them people recently returned from abroad or their close relatives.